PixelCity Screensaver
• Mplayerx4sofa
———————————————————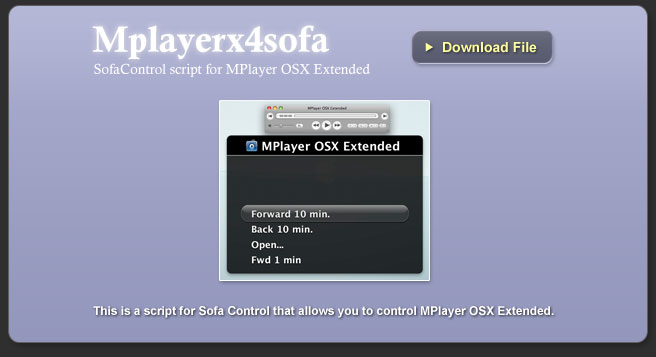 1.0
Public release. Tested with newest Sofa Control and Mplayer Extended releases.
About mplayerx4sofa:
Sofa Control, which is a fabulous app that allows you to use the apple remote in various applications, does not support MPlayer OSX Extended which is a much better and constantly updated version of the classic MPlayer software.
Based on the original MPlayer script, this file can be imported in Sofa Control and adds general support for Extended.
• Start Sofa Control, open Scripts windos, choose "import script" and target the file.
This sweet little gem brought to you by eMage.
website • email